About
By Get Fit Stay Fit
Get Fit Stay Fit is a home based Personal Training service where you can realise your goals of health and fitness and get on the road to achieving them.
My goal is to get the most out of life, to create opportunities for myself and help others achieve the same. I would like to help people realise the enjoyment of exercise and how much it can benefit you while still being fun.
I will do a general medical and exercise history to see where we need to start and talk to you about what you would like to achieve. We can work on basic nutrition and discuss any special requirements you may have.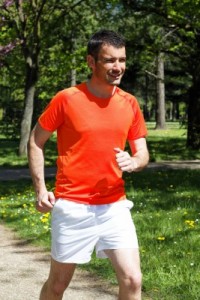 Whether it be to fit into your dream wedding dress, maintain a healthy lifestyle while pregnant and after you baby is born, or to train for a specific sport or have fun boxing for fitness, just contact us to get the ball rolling. You'll never look back!